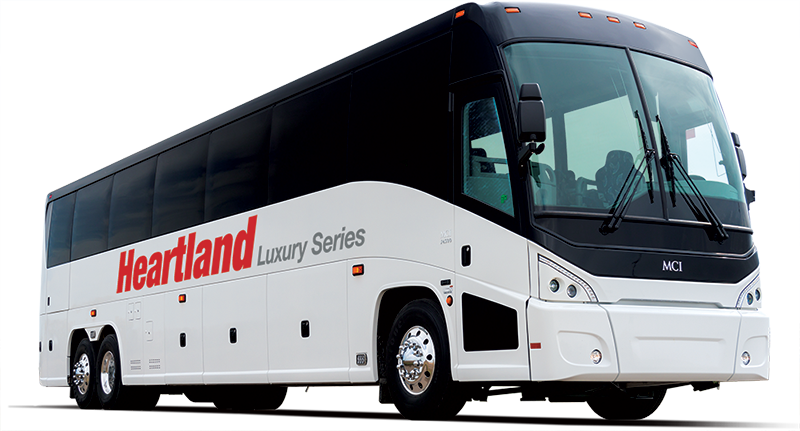 DRIVEN TO EXCELLENCE
Heartland Trailways is the most trusted, reliable charter bus company in the Midwest.
Heartland Trailways is not your typical charter bus company. The Midwest is our home. We began our journey in 1989 in Maryville, MO and now we call Kansas City, Missouri our home.  For over 33 years, we've offered premier charter bus service for greater Kansas City residents and visitors alike. Whether you need charter bus transportation service for an afternoon, a week, or a long-term contract, let Heartland Trailways be your first choice. Other charter bus companies focus on vehicles and pricing. At Heartland, we are "Driven by Excellence"—from our fully trained chauffeurs and drivers to our knowledgeable and experienced mechanics to our friendly office staff, we will make your travel experience one you will treasure.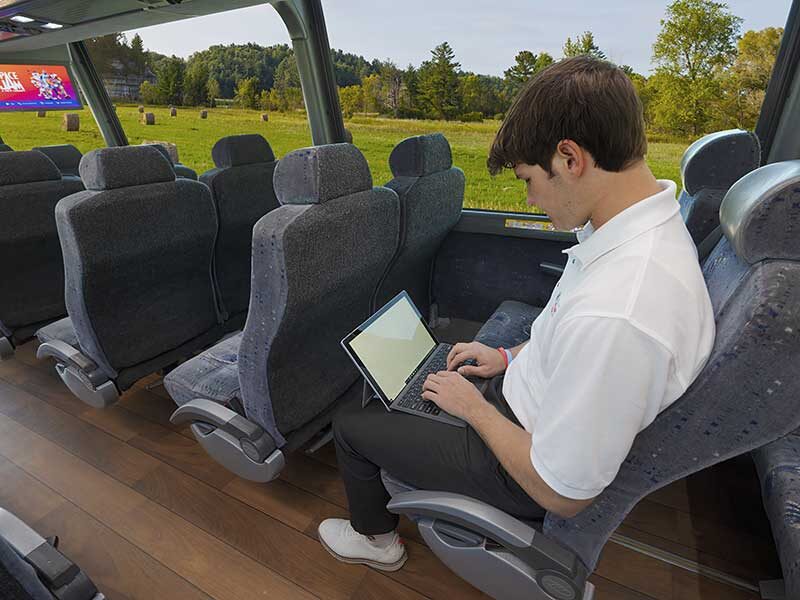 Get a Charter Quote
Come ride with us! Heartland Trailways can take you to your destination in style and comfort. Leave the driving to our friendly, experienced drivers as you relax and enjoy the ride while watching a movie or reading a book, or catching up on work using our onboard WiFi and electrical outlets.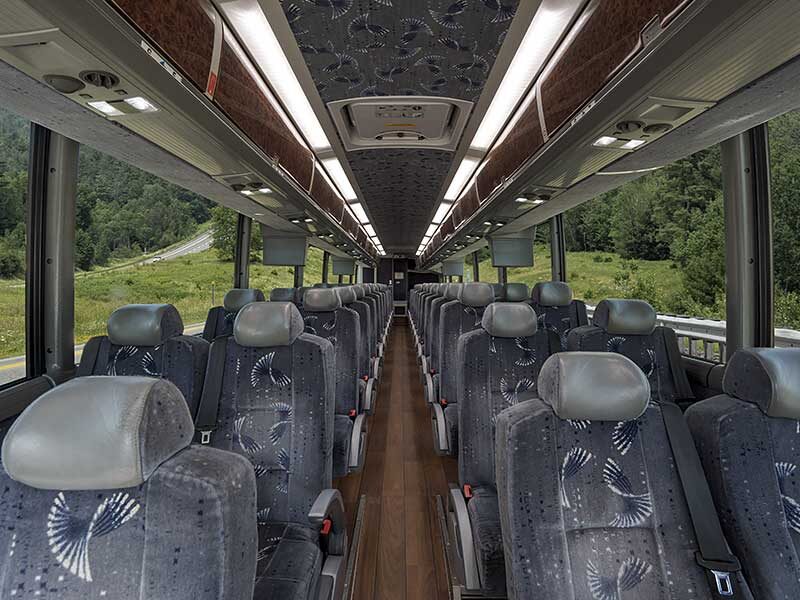 Check Out Our Fleet
Heartland Trailways has a luxury motorcoach for virtually any charter bus need. Our fleet is safety certified and our drivers are highly trained and ready to give you a comfortable, safe, and enjoyable travel experience. We also have smaller vehicles for closer, local transportation.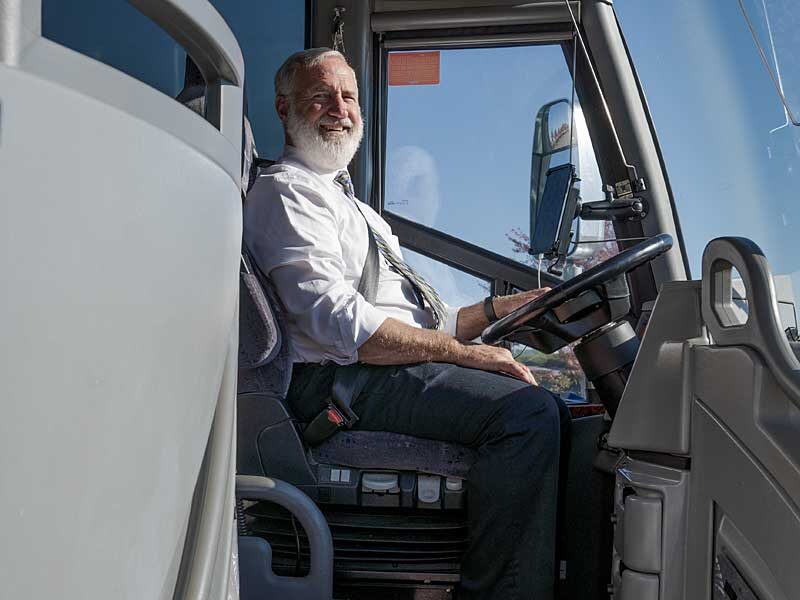 Come Work With Us!
Are you interested in joining the Heartland family? Become part of a professional team that is known for our courteous, friendly, and skilled staff. There are usually positions available, so whether you're a driver, mechanic, or office specialist, inquire about our employment opportunities.

What our customers say about us…
I wanted to tell you what an incredible job Walter did for us! He was so professional, friendly, and drove so well. It was the best experience that I have ever had with a driver at any time. He did an absolutely amazing job!
I wanted to let you know that your drivers were fantastic! Cynthia was incredible. The drivers were all so kind and patient and made good connections with our kids. Best experience we have had with a bus company in a long time. Thank you and thank your drivers for a great trip.
I just wanted reach out and say thank you for stepping up and assisting Lakeview Middle School with transportation for our athletic teams. Your efforts allowed us to participate fully and not have to cancel any events. Lakeview Middle School looks forward to utilizing your services again if needed.
The bus was very clean and neat, the driver (Walter) was extremely nice, an excellent driver and did a great job!! We so appreciate the service you all provided and the wonderful care we received, definitely a 5-Star experience! Thanks so much, and thanks to Walter!!
I would absolutely be thrilled if we could get Walter for all our trips. He has been awesome.
I just wanted to reach out and express how happy our group was with our driver. He was extremely helpful in loading and unloading the luggage. He was very courteous to the teachers and students. He was always on time or early for picks and drop-offs. Our trip was a success because of Wally Lopez.
Chris did a great job navigating in crowded areas. We always felt safe with his driving. He was willing to work with our schedule which on this trip has to be flexible. I thought Chris did a great job and appreciate his efforts. My students even said we should request Chris next time!
Jesse was an awesome driver and great sport! Trying to get our group of interns and industry members down to the Power & Light district was no easy task with all the road closures and and the traffic! But he did a great job and made sure we were all safe!
BE THE FIRST TO RECEIVE HEARTLAND TRAILWAYS NEWS & SPECIAL OFFERS
Join the Heartland Community